We have a number of classes available for all ages. Please choose what you're looking for to learn more about our class options, or get in touch to discuss class placement, timetable and pricing.
Classes
From our 2.5 year old 'Twinkle toes' up to our open jazz and tap classes.
Classes are great value and start from $9.90.
Age groups
Our older age groups will follow structured programs that are appropriate for their age group.
Classes offered
Twinkle Toes 2.5-3.5 years (Thursday)
Tiny Tots 3-4 years (Tuesday)
Mums and Bubs class interacting with music, dance and movement.
---
Preschool Dance 4-5 years (Wednesday)
Petites 4.5-6 years (Saturday)
Independent learning designed to develop student skills in ballet, jazz and tap technique whilst having fun.
Mini Groovers 5-7 years (Saturday)
Combined 1 hour Ballet, Tap and Jazz class designed to develop the students understanding of all styles of dance for this age group (Kindergarten).
Groovers 6-7 years
Combined Ballet and Jazz class designed to develop the students understanding of both styles of dance. Tap will develop basic skills and the children will start to learn combination work.
Classical Ballet
Classical ballet is characterised by a standard vocabulary of steps, poses, and graceful movements including pointed feet, rising, jumping, stretching and turning. Here at Michelle Maree's we teach the Australian Teachers of Dancing (ATOD) syllabus, one of the highest quality Classical Ballet syllabus' available. Classes start with exercises at the barre followed by work in the centre of the floor. Students are recommended to participate in two ballet classes a week to develop the technique required for exams and other dance styles, to cover grade content and to acquire performance quality. Ballet exams are offered to Bronze Medal grades and above.
Jazz
Jazz is one of our most popular dance styles on offer for all ages and abilities. It is a great way for children to express themselves and develop confidence. Our Jazz classes enrich and extend students' technical skills through centre and progression work. Skills such as leaps and turns are incorporated into choreographed routines which challenge the students as they focus on building a strong dance technique. Current, energetic choreography is combined with popular music and classics from the genre.
Contemporary
Contemporary dance tends to combine the strong and controlled legwork of ballet with the fluidity of modern dance. Contemporary dance employs contract-release, floor work, fall and recovery and improvisation characteristics. Unpredictable changes in rhythm, speed and direction are often used. It builds a strong centre and encourages self-expression, natural movement and personal interpretation.
Lyrical
Lyrical combines the techniques of Jazz and Classical Ballet. Lyrical is a slower, melodic, and more expressive form of Jazz often to ballad music. The lyrics of the song help to inspire movements to express strong emotions that the choreographer feels. Students focus on stretch, strength and a high level of technique while gaining fluidity of movement, grace and control.
Hip Hop
Hip Hop is a combination of street and urban dance styles and is a soulful expression of movement. Constantly evolving, it is free, funky and soulful expression of movement where students are encouraged to develop their own style. Classes focus on isolations, popping, locking and free-style movement while promoting an athletic and energetic dance style.
Tap
Tap dance is a form of dance characterised by using the sounds of tap shoes striking the floor as a form of percussion. Classes focus on rhythm, timing, percussion and coordination through the Australian Teachers of Dancing (ATOD) syllabus.
Musical Theatre
Inspired by Broadway musicals such as Annie, Matilda, Fame, Chicago and Grease, students combine song, dance and acting to create the ultimate dance. Musical Theatre classes have a strong focus on entertainment, and foster an environment that is sure to develop a student's personality and confident as well as brighten their stage presence.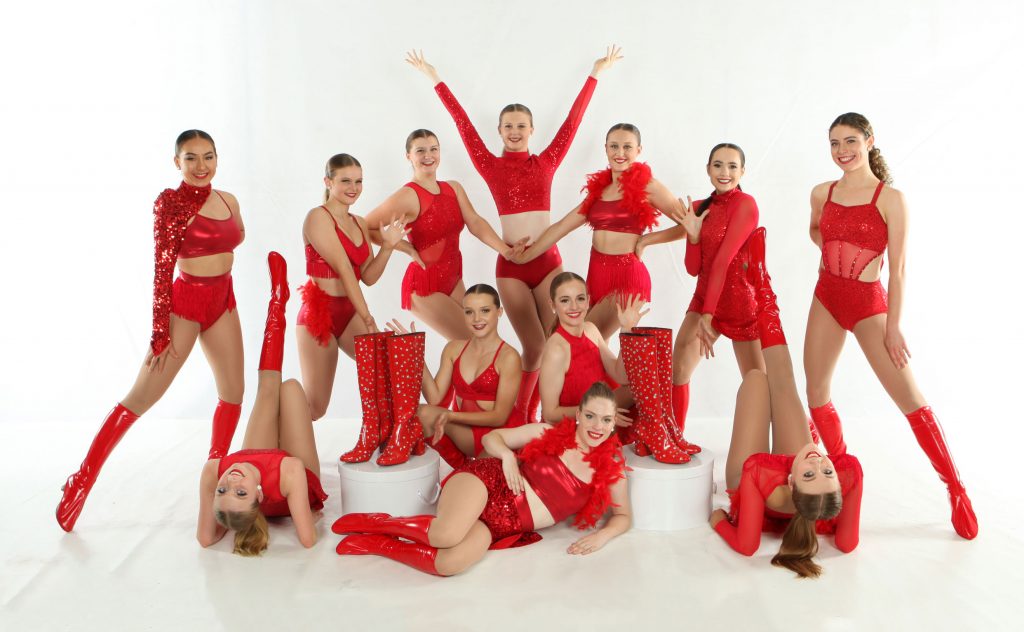 Acro
Acrobatics teaches flexibility, balance, strength, muscle control, discipline and concentration. These classes focus on the fundamental acrobatic technique where students will learn handstands, chin stands, cartwheels, walkovers and much more. This class is great for students looking to enhance their agility, flexibility and strength.
Find out more about our teachers, our class timetable or contact us for more information.
We are an Active Kids provider.