Meet our teachers
Meet our dynamic team.
Miss Michelle
Michelle started dancing at the age of 5 studying Classical Ballet, Jazz, Contemporary and Tap. Michelle has completed all major exams in Classical Ballet (ATOD and BBO), Jazz and Tap and holds Associate Teaching level with the Australian Teachers of Dancing in Classical Ballet, Jazz and Tap. Michelle's love of classical ballet has enabled her to win many ballet scholarships.
Michelle has been teaching for over 31 years, 30 years of which being the principal teacher of Michelle Maree's School of Dance.
Michelle's students have won many places at Eisteddfods in both solo and group dances, and consistently achieve high marks in their yearly examinations. She has had numerous students continue their passion for dance through full-time dance opportunities and professional works.
Michelle has had great passion over the years in training students to become caring and knowledgeable teachers. Many have gone on to be full time teachers and now continue their knowledge and passion of dance.
Miss Kate
Kate has been dancing with Michelle Maree's for 24 years and has been teaching for the last 8 years. Kate completed her full-time dance course with Ev & Bow in 2011, where she performed in a variety of shows and events.
Kate joined Twisted Element Dance Company in 2012 and performed for them for 2 years, taking on the role of assistant choreographer and becoming lead soloist in her second season with the company. Kate holds a bachelor in Exercise and Sport Science and is currently completing her Masters in Exercise Physiology.
Kate's passion for contemporary grows further each year and this year she will be taking Senior Contemporary and Senior Ballet classes on Monday's.
Miss Cassie
Cassie has been with MMSOD for the last 24 years and has been teaching for the last 7 years. Cassie completed a Bachelor of Arts/Bachelor of Primary Education in 2012 at Newcastle University.
Cassie is a primary school teacher working at St Brendan's Catholic Primary School where she has also had experience in choreographing for the Primary School Competition Wakakirri. Cassie has experience choreographing and coordinating school musicals, Christmas Concerts and School Dance Troupe. We look forward to Cassie sharing her passion for Musical Theatre with our Sub Junior, Junior and Intermediate grades.
Miss Hayley
Hayley has been an active part of the MMSOD family for the past 19 years. 2020 will be her sixth year choreographing and her eighth year teaching, where she stared as a passionate student teacher in 2013.
Hayley completed here High School Certificate in Dance in 2016 and placed first in the Broken Bay Dioceses for her works. Hayley's passion for teaching and choreographing grows every year. This year Hayley will be taking Junior Contemporary and Jazz Troupe, Intermediate Contemporary and lyrical and Senior Lyrical and Musical Theatre.
Miss Lara
After dancing at MMSOD from the age of seven, it was 10 years later Lara fell in love with the art of choreographing jazz in 2013. Lara has returned again this year to teach our groovers, sub juniors, junior and senior jazz classes on a Monday.
Lara is a qualified TV journalist, working for NBN News in Taree…but her real love and passion will always be teaching jazz. This year Lara is choregraphing a routine for a charity event with the Cancer Council. You can spot her at the Stars of the Central Coast later in the year doing the jive!
Miss Molly
Molly discovered her love of dance at the early age of 2 years old. Since then she has followed her passion for dance through MMSOD where she learnt the foundations of Ballet, Jazz, and contemporary.
Molly joined the teaching faculty in 2015 and continues to share her passion for dance through her senior and intermediate troupe classes on a Saturday.
Miss Olivia
Olivia has grown up in the life of dance leading her to peruse a career in the dance industry. From an early age, Olivia jumped into every style of dance offered, growing up with the versatility to love it all! She has a strong work ethic with successfully completing all ballet and tap exams.
In 2016, Olivia trained at Brent Street in Sydney completing her Certificate IV in Dance (triple threat), learning from the industries finest mentors and choreographers. Olivia since has continued perusing her love of teaching whilst completing a Bachelor of Exercise and Sport Science in 2019 and is currently furthering her studies in a Master in Exercise Physiology at University of Sydney.
In the past 3 years of teaching at MMSOD, Olivia has loved witnessing the creative growth of each student and looks forward to another great year. This year Olivia will be teaching senior contemporary and jazz on a Wednesday.
Miss Jaylah
Dancing has been a part of Jaylah's life for as long as she can remember! Jaylah has been trained in all styles throughout her dancing years and has been lucky enough to perform overseas in various places such as Hong Kong, Los Angeles, Orlando and New York.
In 2016, Jaylah was able to utilise these styles and improve them in a full-time course at Brent Street Studios, which led her to achieve a Certificate IV in performing arts. Jaylah is currently studying a Bachelor of Dance Education at Australian College of Physical Education and teaching at different schools on the Coast. Jaylah was also choreographer for Grease the musical for Wyong Musical Theater in 2019 and is currently choreographing The Adams Family Musical. Jaylah absolutely loves sharing here experiences and knowledge with MMSOD students and cannot wait to see what 2020 brings at Michelle Maree's!
Miss Lulu
Lulu started dancing at MMSOD in 2006 at the age of 5. Since then Lulu has trained in a variety of styles with the school including ballet, jazz, lyrical, contemporary, musical theatre and hip hop where she had completed exams in ballet and hip hop receiving high results.
2020 will be Lulu's 15th year with MMSOD and her fourth year teaching at the studio. This year Lulu is excited to be spending her Thursday nights teaching the junior recreational ballet and jazz as well as intermediate ballet and jazz.
Meet our Student Teachers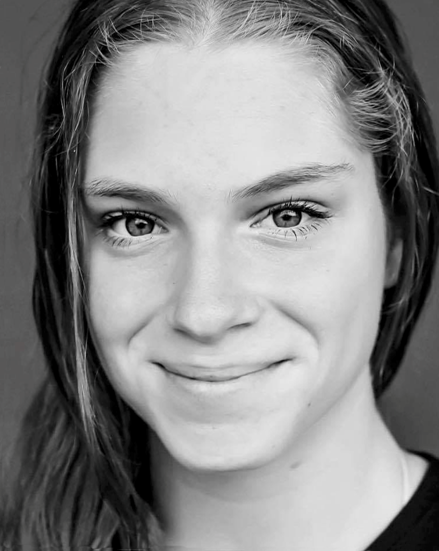 Miss Lauren
Miss Lauren student teaches on a Thursday with the Intermediate Jazz and Musical Theatre classes. Lauren's main passion is musical theatre – last year performing in Grease the Musical and this year in Mamma Mia. She is currently studying a 2 year musical theatre diploma at ED5.
Miss Lucinda
Miss Lucinda teaches on a Wednesday morning with the Preschool Dance class and on Thursdays with Intermediate Jazz. This year Lucinda was successful in making the Parramatta Eels Cheer Squad.
Miss Maeve
Miss Maeve student teaches on a Friday with the Goover's Tap, Junior Acro, Tap, Jazz Troupe and Contemporary Troupe. Maeve had great success last year in eisteddfods and placed Top 5 in Hollywood Bound DOTY and was picked for team Australia for KAR Nationals.
Miss Aisha
Miss Aisha teaches the Junior Hip Hop. Aisha was chosen to be a member of Influence Dance Company this year and is excited to improve her hip hop through this opportunity.
Miss Eryn
Miss Eryn Student teaches on Monday's with the Groovers Ballet and Bronze Medal Ballet. Eryn performed with Dance Editorial last year and cherished working with new teachers and choreography.
Find out more about our teachers, our class timetable or contact us for more information.
We are also an Active Kids program and Creative Kids Program provider.